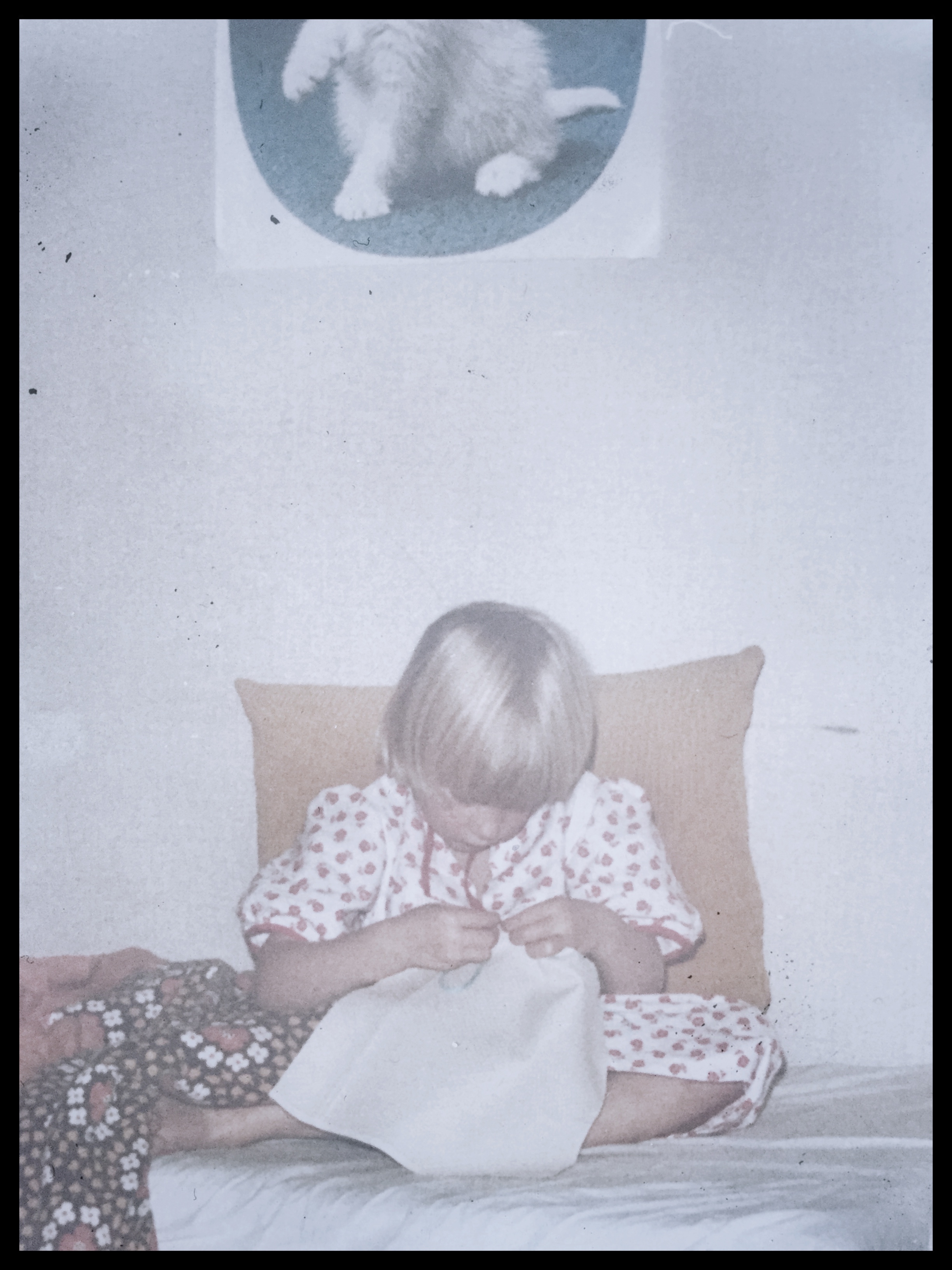 Me, sewing away before bed time. Mindfulness…
It´s OK to hate sewing….
In my work, my main focus is on creativity, leaning towards design and fashion since that´s where I´m coming from.
When it comes to sewing I´ve always loved the close to meditative state sewing by hand creates. But to be totally honest I´m not crazy in love with the sewing machines:-) I rather see them as a part of the creative journey of making clothes.
But before I started to work with my first sewing producer back in the day, I made everything myself. I´ve sewn miles and miles on the machine, so I know the craft inside and out:) and truly appreciate my fellow sewers that love every inch of the sewing process.
For me the vision of what you want to create has always been the main thing, but having the knowledge and technique of sewing in my backbone helps me make wise decisions while designing.
I surely have my moments of liking the machine a little bit:) but more importantly – 

I LOVE to follow where ever creativity takes me and I love to see others nurture their creativity.
 If I can be just a tiny part of someone else´s inspiration it blows me away.
See, I see us totally connected. Creativity rules. And brings us together. I truly believe that it brings us to kindness.