Ok, Imagine someone one day tells you:
"Are you aware that there is a group on Facebook that call themselves 'The Jenny lovers'?"
"…..Say what?"
"Yeah,  they only discuss and sew stuff from your books!"
" …………..!"
 Surreal…. might actually be an understatement:) but it sure is very, very…… very:)  humbling and beautiful…
 Last Saturday I was invited to come and say Hi:) to a few of them, since they had decided to spend their Saturday with their sewing soulmates and sewing machines in central Stockholm. Along with tons of pretty fabrics, threads and ideas, many of them had brought not only one sewing machine but THREE!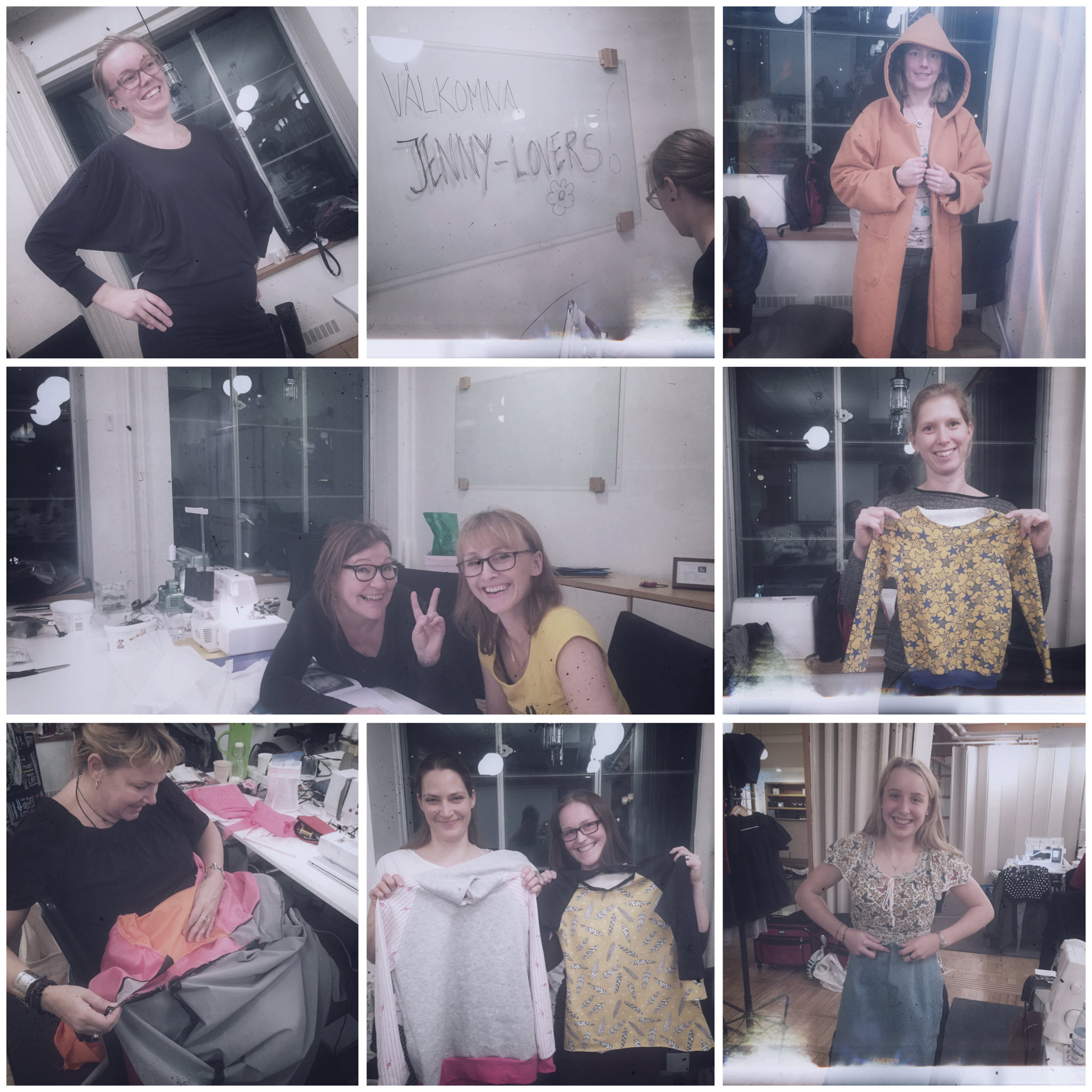 I admit I was a bit nervous when I entered that room:) filled with these cool women, but as soon as I got a chance to hug them a little:) my jitters were gone. 
The energy was just amazing–so much love and laughter. Some of them more experienced with sewing, some of them less; but they really proved that creating is not about how skilled you are. It's all about believing in what you want to make and then just going for it! 
 It was just the loveliest thing to see how they supported and cared for each others' creations and did their very best to help one another out when things did not go as planned:) 
 Thank you beautiful Pumas, that you let me come and visit you. I had the best time and felt high the rest of the day for getting to be part of your lovely gathering for a little while!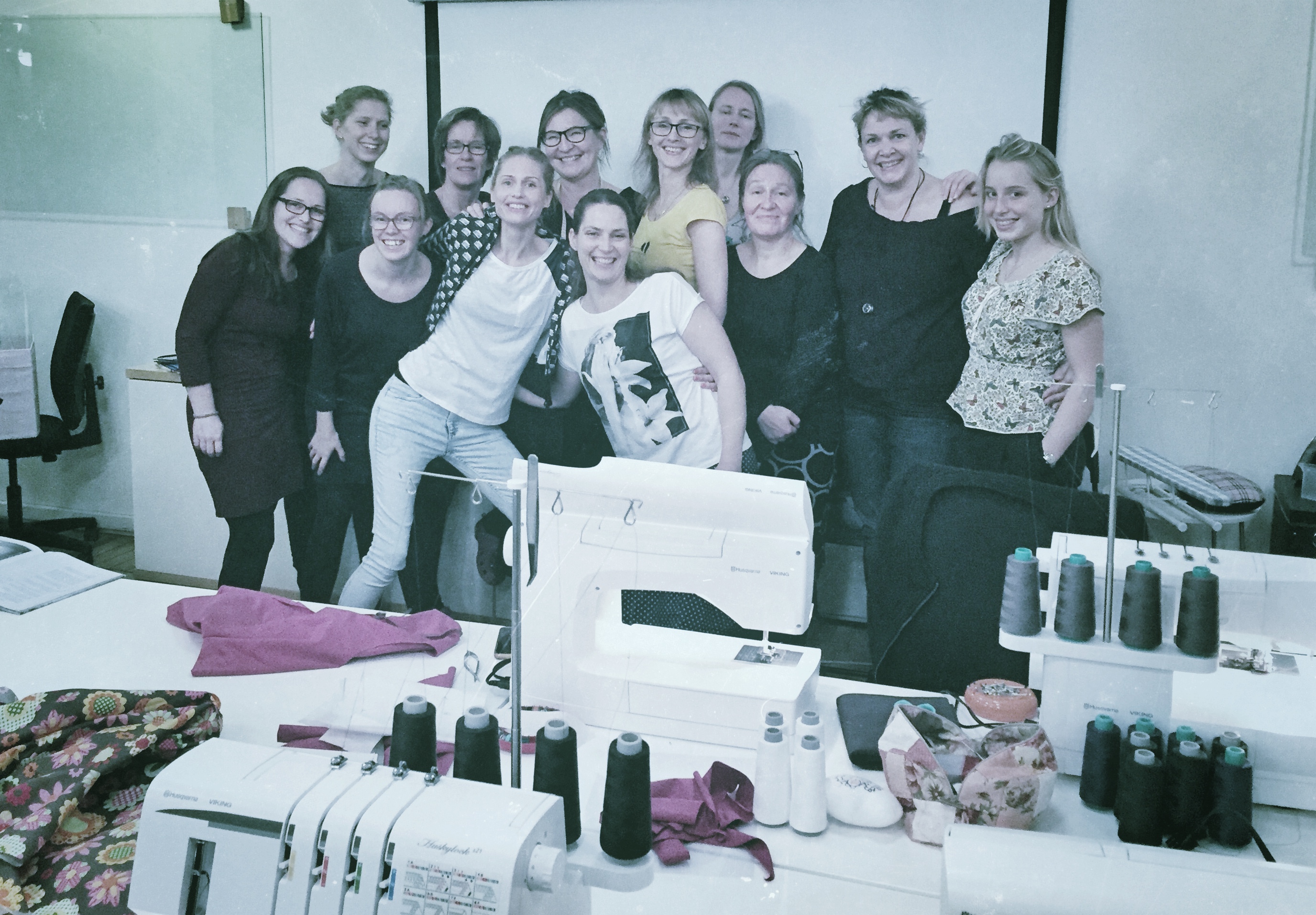 Never stop being awesome! 
 Love Jenny
Ps. They said they would be happy to have You join their group: Jenny lovers on facebook:) …….I´m blushing while typing, just so you know:)