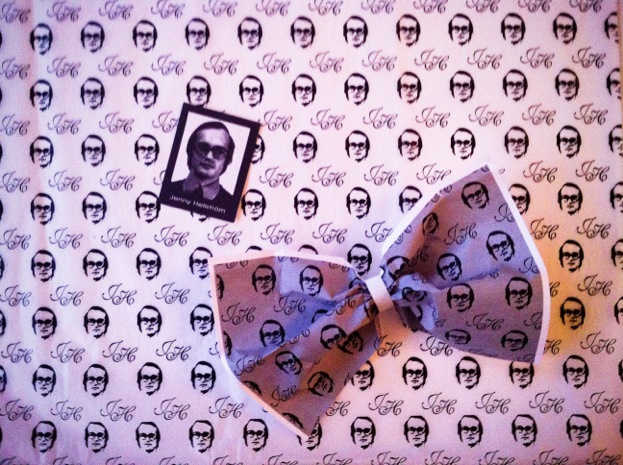 Who's the man?
The logo story
19 years old, Jenny started her own fashion brand, ready to conquer the world:) She found an old passport photo of her father and said:
"Hey, this might be a cool logo!" and printed a few thousand of them, without asking him of course.
Her collections were first sold in a few shops in Stockholm, but soon her dad´s face was to be found all over Sweden and later all over the world.
Her design was a mixture of urban street fashion and 50s fashion and she became known for her own designed prints and well-fitted clothes. She thrived on helping girls feel comfortable, yet kick-ass gorgeous. She wanted to spread love with her dresses. She wanted girls to like themselves.
12 years later, after a lot of hard work, she really had—sort of—conquered the world. At least that´s how she felt. Her clothes were now spread all over the world in many countries and cities, worn by so many different kinds of people and souls.
She was really happy and proud. And of course, so was her dad:)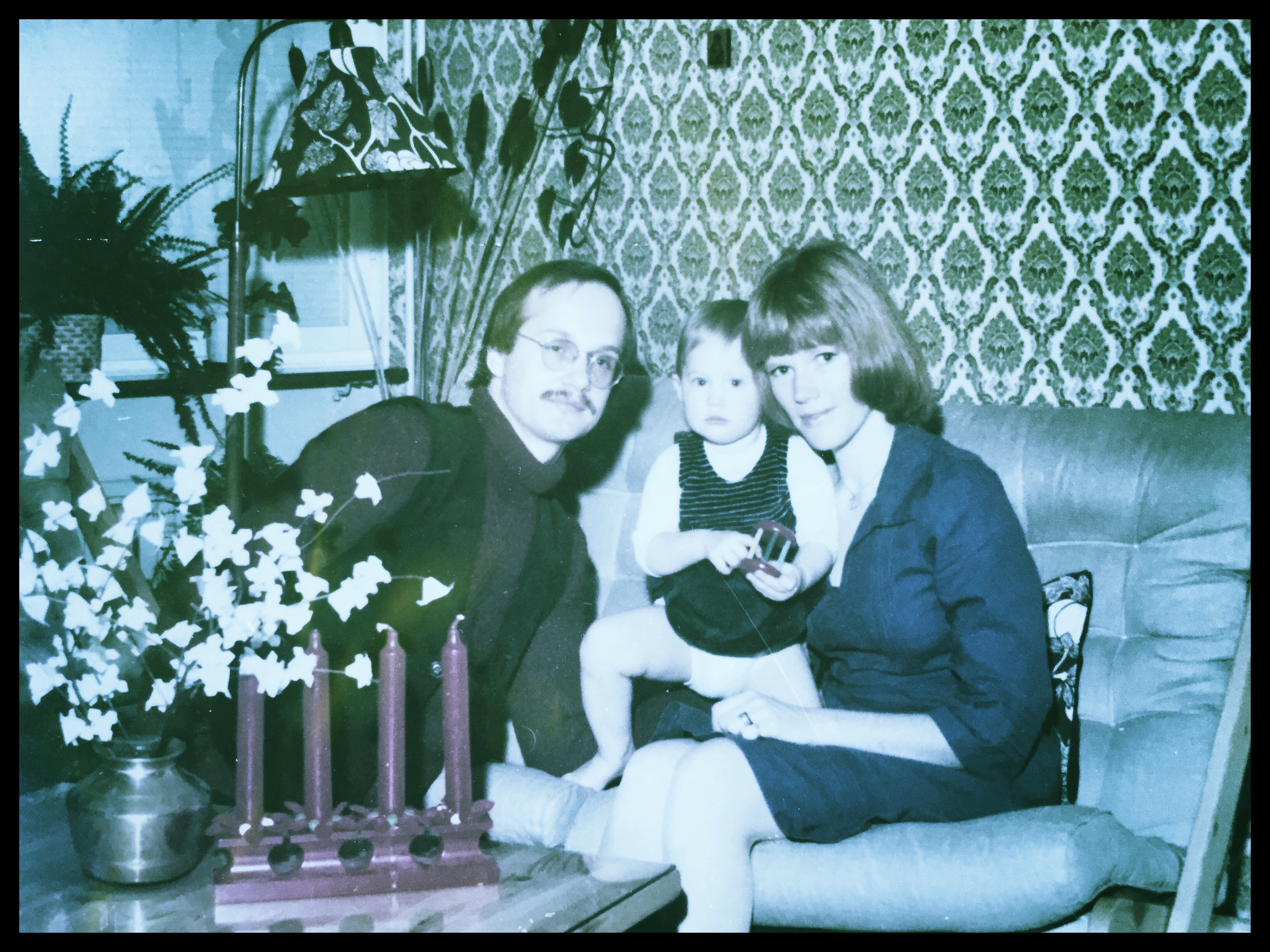 Jenny with her Mum and dad back in the day, surrounded by prints and patterns. Less is more? – not so much…